YouTube video for Colbie Caillat's
Try
.
Three months ago my daughter Em went to a program with her Girl Scout Cadette troop entitled 'Who's That Girl? ME & MEdia'. The program was run by a local college sorority. They showed the girls magazines and how photographs are manipulated by using Photoshop and they also used the
Dove Self Esteem Project
on their website. Below are a few of the videos they watched and talked about from the Dove's YouTube site. I've shared Cobie Caillat's 'Try' video today because it explores this topic extremely well. I was surprised they didn't share Colbie's video at this program, but when my daughter started to tell me about what they talked about there I showed it to her and she loved it! I hope you enjoy it as well!
Dove Real Beauty Sketches
YouTube video.
Selfie
YouTube video.
----------------------------------------------------------------------------------------------------------------
Whether your child plays an instrument, your toddler learned a new song they like to sing, you want to do a throwback of a favorite music video from your past and countless other ideas, as long as it is musical, linkup with Musical Mondays here at All Around the Circle!
(Musical Monday Link-Ups can always be found on the
Here is a smaller banner for you to display on your site
Musical Monday Link-Up Rules
Follow your host.
Link Up your Post.
Display The Above Banner On your Site.
Check Out Those Listed In The Link-Up, Make New Friends & Spread The Word! The more friends who join, the more fun the link-up will be!
Have Fun!
We're also participating in Mingle Monday @ the Life Of Meg Blog today!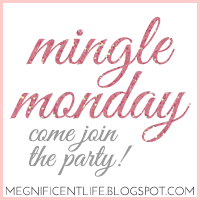 We're also participating in the InspireMeMonday Linky Party!